Department Student Advisors (DSAs) are senior majors who are nominated by the departments and make themselves available to students to answer questions about the department. They know firsthand what it's like to be in the major. They are available via email and at special campus events to answer your questions.
2019-2020 DSA: Josephine Hosner
WHAT JOSEPHINE WANTS YOU TO KNOW: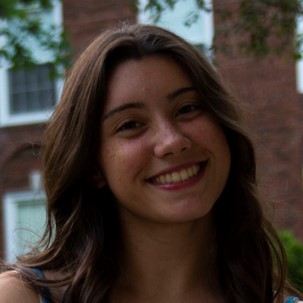 The best thing about being part of the department: The CS department is a very uplifting community of students and faculty who want each other to succeed in CS and in life.
Advise to first years and sophomores for getting involved in the department: Getting stuck and falling behind with homework can be a lonely, disheartening experience. My biggest piece of advise to students is, if you find yourself in this position, ask for help! Professors and Teaching Assistants are excited to get to know students and are more than happy to help you.Furthermore, the Collaboration Center is not only a great place to receive help, but it is a good opportunity to meet other CS students.